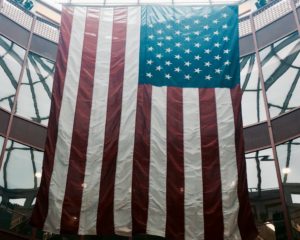 On Oct. 10, classes will not be scheduled across CUNY campuses in observance of Columbus Day. Yet, a month later, on Nov. 11, classes are expected to be in full swing for Veterans Day.
Veterans Day, an official holiday honoring military veterans who have served in the United States Armed Forces, has long been seen as a highly important day, and students are wondering why the day is not better acknowledged by CUNY.
Harold Morales, a veteran and junior economics major at QC, is one of those students.
"I don't think it makes sense, or is right. Some of us don't have understanding professors, and they use missing class against students. It's unfortunate. With Columbus Day, [we] are honoring [Columbus], yet, here, a Veteran who has served his country, but we still have to come in," Morales said.
Many Americans across the country will have the day off to observe Veterans Day. New York City itself is home to the nation's largest annual celebration, America's Parade.
Gullit Etienne, a junior accounting major and VA work study student, shares Morales's sentiment.
"It's a shame that we don't have the day off, especially for an event that celebrates Veterans. Veterans should have the day to go to the parade, celebrate, or meet with family and friends," Etienne said.
"Even if you miss class, you have to make it up, and you often fall far behind missing just one day. Some people don't have the luxury to take off. I wish that people thought about it more rationally."
The issue comes at a peculiar time. CUNY was recently named the first and largest public university system in America to be Military Friendly by Victory Media in recognition of its programs for veterans, members of the armed forces leaving military service and military spouses.
As mentioned in the CUNY Vets Newsletter, 17 CUNY campuses, including Queens College, exhibit the "best practices in support of military students and employees."
Despite this recognition, students are continually disappointed with CUNY's policies affecting military families.
Christine Ramkarran, a junior English major at QC, is one of those disappointed students.
"Veterans here aren't treated with enough respect. Sometimes it seems that they are used as a convenient ploy to further political agendas. They have earned the right to celebrate this day more than anyone else, they deserve it," Ramkarran said.
Sheewani Bhugwansing, also a junior English major at QC, believes that Veterans Day should be held in the same regard as other holidays.
"It's not fair that we aren't honoring those who fought to keep our country alive. Veterans Day should be treated with the same respect as Columbus or Memorial Day," Bhugwansing said.
QC faculty members have also contemplated on the historical context of Columbus Day versus that of Veterans Day.
Professor Joshua Rivenbark teaches war literature at QC and feels that misunderstandings of history have led to some uncalled-for celebrations. He also argues there are other ways to honor sacrifices aside from a day off.
"I don't feel great about being closed on Columbus Day. I just feel that we continuously celebrate with misinformation on why we do so. In terms of Veterans Day, there are better ways to celebrate it; some people may just see a day off as a reason to sleep in. Regardless, there are great things we can do to honor our veterans, and celebrate what the day really means," Rivenbark said.
QC Veterans Club President, James Marone, feels that tradition is to blame for the holiday class scheduling and would like to see changes.
"I don't think there's any sentiment to why one holiday should be practiced over the other. It's just one of those things that are done because that's how it has always been," Marone said.
"However, with CUNY making an effort to recognize its veterans more and more, I feel like having Veterans Day off from classes would be an outstanding way to recognize their student Veterans' service while giving a respectful nod to all Veterans."