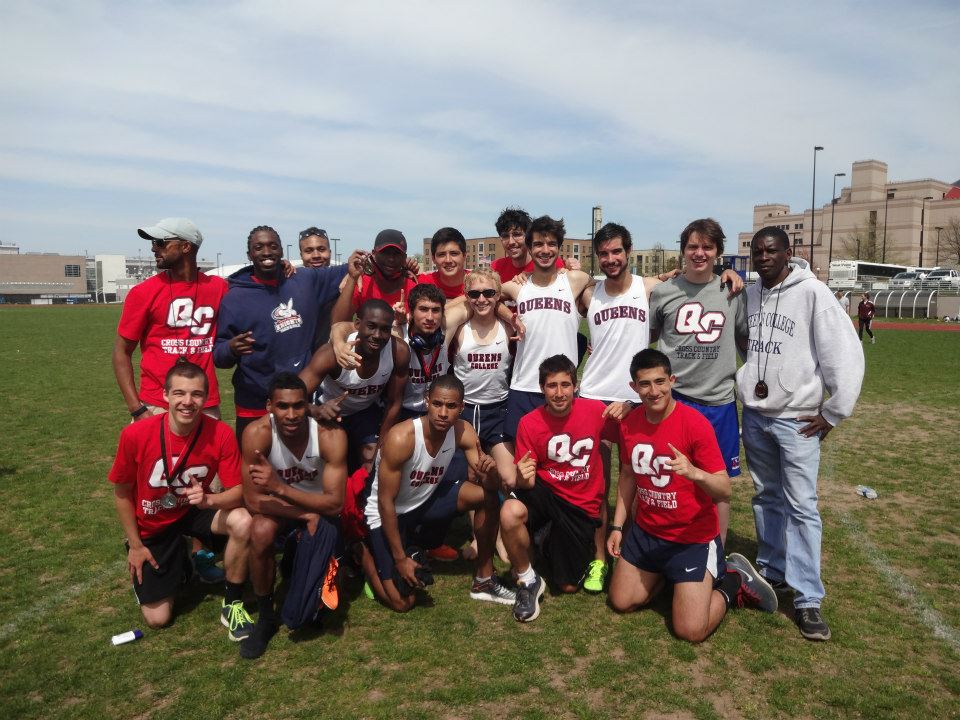 The Knights Men's Track and Field team won the inaugural East Coast Conference Outdoor Championship on Sunday.
The event was close and came down to the final two races on day two at Queens College, but the Knights held off St. Thomas Aquinas 165-164.
"I told them give it your all, leave it all on the track," said head coach Greg Welch.
The Knights did exactly that as they finished second in the 4×800 relay, meaning all they had to do was finish in the final event to win the championship.
"Winning the first championship at home was big for them," said Welch. "I am very happy for the kids, they put a lot of hard work in."
It was a team effort for the Knights. Day one was held on Saturday at Farmingdale State College, where the Knights sophomore Tyler Bay won the 10,000 meter race. In the field events freshman Angel Alers-Rosaria finished first in the Discus and Hammer Throw, while also finishing fourth in the shot put. His teammate junior Vincent Fratto won the shot put, finished second in the Discus and fourth in the hammer throw. The team also received contributions from senior Max Gazzarra and freshman Liam O'Connor.
Day two was held on Sunday at Queens College, where Kurt Samuel won the 800 meter with a time of 1:54:61. The team also received points from the contributions of Joseph Mayer, Nick Harran, Bay, Peter Krammer and Gazzarra.
While the Knights will have time to enjoy this feat, Welch is already looking ahead.
"We start next season now," he said. "We recruit all year long, always looking to fill in the blanks."
In the beginning of this year the ECC announced the return of both Men's and Women's Indoor and Outdoor Track and Field Championships. This championship was the first one since the 2003-2004 school year.