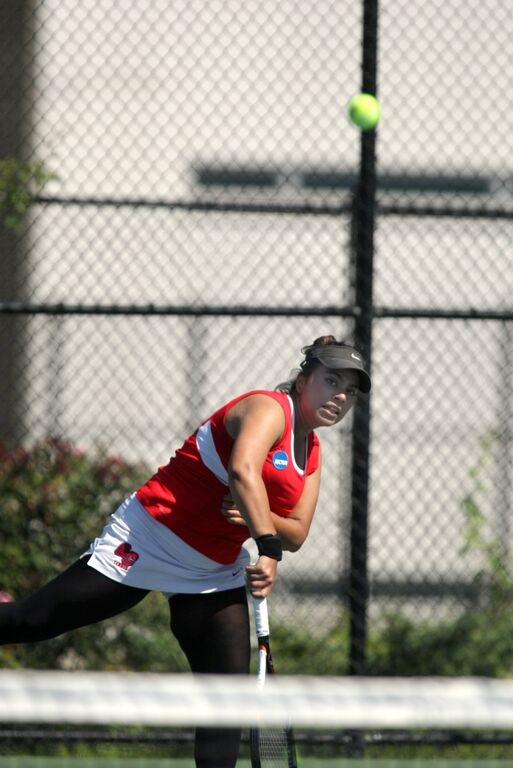 The women's tennis team are starting off strong in their first season with an undefeated streak.
The Lady Knights are 6-0 and, this year, aim to reach the NCAA playoffs for a 16th time in a row.
Last season, they finished with a record of 17-5 and advanced to the Sweet 16 NCAA tournament in Surprise, Ariz. They were 25th in the national rankings and second in the Division II East Region and East Coast Conference.
Alan Nagel continues to lead the team in his 37th season as head coach. He received the ECC Coach of the Year for the second consecutive year, a title he earned nine times in his career.
A major reason for the team's success, Nagel pointed out, is strong recruiting.
"I look at a player's rank, who they've played and tape if available. I also try to sell New York to players," Nagel said.
Nagel's efforts led to players from overseas joining the team and becoming the top-ranked players. Freshmen Sorsdahl Aasen, Frederike Borner and Anne Strating are from Norway, Germany and Netherlands, respectively. Meanwhile, returning players such as juniors Cami Abdallah, Sumeera Kamil and Angelika Sobiecka are from Morocco, India and Poland, respectively.
In spite of the victories, Sarah O'Leary, sophomore, said they were still focused on each individual game.
"We try to take it one game at a time and not think about winning or losing streaks," O'Leary said.
One rival for the team is the New York Institute of Technology. Queens College and NYIT were ranked first and third, respectively, in the East when they faced each other last season, which ended up as a 5-4 loss.
"Losing teaches you more and helps you improve better than winning. Success builds off of success," Nagel said.
The team's match against NYIT on Oct. 2 was postponed for another date. Meanwhile, the Lady Knights' next match is at home against LIU Post on Oct. 8.