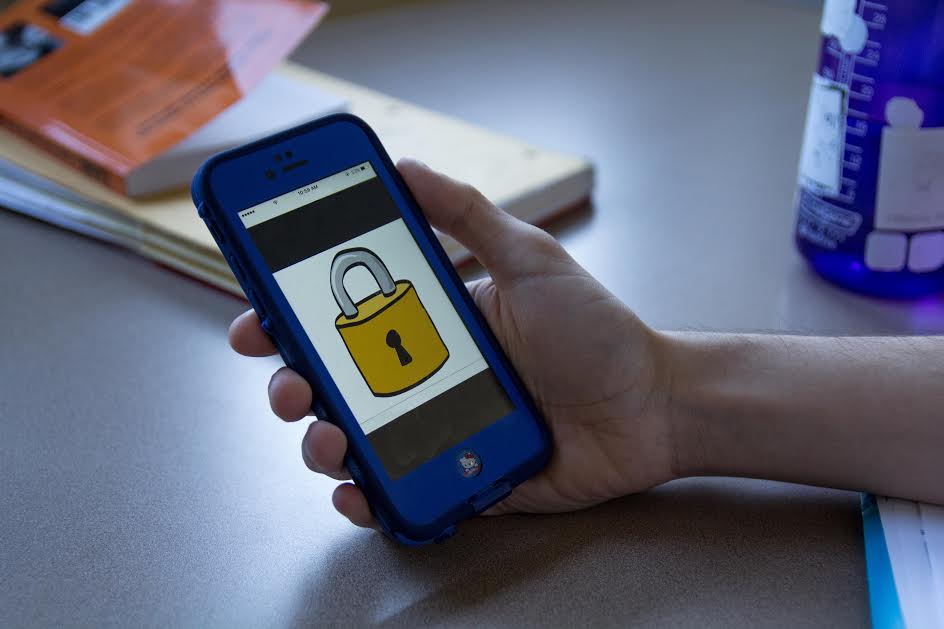 The digital privacy of students at Queens College is a controversial topic for social activist groups on campus.
According to Claudia Colbert, Assistant Vice President for Information Technology and Chief Information Officer, QC employs multiple levels of network security, requiring usernames and passwords to access the network.
Additionally, Colbert said the network is policed using tools that continuously monitor network traffic to identify malware, botnets and other forms of malicious behavior.
Ali Wassem, a sophomore and accounting and finance major minoring in Arabic, said he is more focused on his education but digital privacy and surveillance is a concern.
"We've had informants inside our organization, and it is scary," Wassem said.
Wassem is the president of the QC Muslim Student Association. While he has not taken any digital security measures, Wassem said he knows students who have placed tape over their laptop webcams.
"I believe [the government] has the right to ensure the safety of civilians, but it is wrong to target student organizations who have only done good," Wassem said, citing a clothing drive for Syrian refugees and a fundraising event as examples of the MSA's charitable efforts.
Colbert said that QC does not collect student data nor is any data sold to third parties. But some privacy activists believe there can be further improvements.
Shahid Buttar, director of Grassroots Advocacy for the Electronic Frontier Foundation, recommends students take additional measures, such as using browser add-on Privacy Badger to help protect them from being tracked online.
He also suggests that students educate and inform each other about privacy issues, organize student campaigns seeking greater transparency into their school's existing data practices and build support for college libraries to run tor nodes to allow student journalists and activists anonymity.
Buttar referred to the controversial and sometimes illegal Counter Intelligence Program as evidence that surveillance concerns are warranted. COINTELPRO was a sophisticated vigilante operation aimed squarely at preventing the exercise of First Amendment rights of speech and association according to a Senate investigative committee.
The program, which was conducted by the Federal Bureau of Investigation, ran for 30 years, monitoring and infiltrating groups such as civil rights activists, Vietnam War protesters and feminist organizations.
Buttar says students still need to take caution, especially if they participate in social activism. Buttar believes students should be wary of both scammers and the government.
"The NYPD infiltrated college campuses for years," Buttar said, citing several recent contentious incidents that took place both in and outside of New York including undercover officers or informants in several CUNY schools, as well as Yale and Columbia.
Dulce Hernandez, a junior studying graphic design said surveillance of student organizations is not of high concern. Hernandez is the president of the QC DREAM Team, an organization for undocumented students and allies.
"We are not really concerned about the possibility of surveillance [since] CUNY security protects our students around campus," Hernandez said.
However, Hernandez said some club members might be concerned outside of campus due to their vulnerable status.
"Some members of our club are undocumented and may have experienced threats of deportation," Hernandez said, though she clarified that no students have raised concerns at this time.
Buttar explained that social movements require the ability to operate freely without the fear of being monitored. He believes federal observation compromises not only privacy, but also democracy and personal autonomy.
"As the leading edge of many social movements, students are particularly targeted for surveillance," Buttar said.
He expressed concern that surveillance ultimately leads to censorship.
"If you can't hear from everyone, you have lost democracy," Buttar said