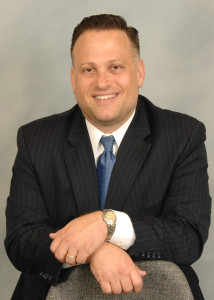 President James Muyskens is staying on as he searches nationally for permanent replacements to fill the gaps left by the exodus of half his administrative team, but the transition period will be calm, he said.
To maintain stability and out of a sense of loyalty, Muyskens continues to lead QC despite having stayed on longer than the average college president, applied for positions elsewhere — as recently as 2011 — and lost several of his key staff members.
Elizabeth Hendrey and Adam Rockman were promoted to help fill the voids left behind by departures of former QC vice presidents, Joe Bertolino, Katharine Cobb and Sue Henderson. While Hendrey and Rockman are performing duties in their respective positions, Muyskens is conducting a nationwide search for permanent replacements.
Provost James Stellar said that the school has always had a very "deep bench," so a change at the uppermost level is not a particular subject of concern.
"We all worked together as a team last year, so that sets up a reaction pattern that is very healthy," Stellar said.
It is as of yet unclear whether that "reaction pattern" will remain the same with no permanent staff named to the empty positions, held by Rockman and Hendrey interim, as of yet.
A high staff turnover can be a problem for a university if they only hire or promote personnel familiar with that institution, Muyskens said. Henderson, who held her position for 10 years, Bertolino, for eight and Cobb, for five, all came to QC from outside the CUNY system.
Muyskens is not concerned about that issue for now because of his faith in those chosen to fill the positions temporarily.
"We have a lot of people on our team who will be able to think well beyond the traditional or conventional approaches," Muyskens said.
The nonchalance over potential issues caused by the change may be unwarranted due to conventional business knowledge, said business and liberal arts professor Steven Leventhal.
"Nobody likes change and people now begin to worry how the new people will affect them and their jobs. People may be concerned with job security and everyone wonders if strategies will change and what it will mean to them," said Leventhal, an expert in strategic management.
"Change can be unsettling," Muyskens added. "Sometimes change can give you opportunities to do new things, but until you see the direction it's going, you're probably going to feel uneasy."
With Rockman and Hendrey, a change in direction seems unlikely as Rockman once served as acting vice president, in 2010, when Bertolino was away on a fellowship. Also, as assistant vice president to Bertolino, Rockman was involved in all decisions made in the office of student affairs.
"I'm not so pollyannaish to think that there won't be some issues and concerns, but I feel confident in my ability to deal with it," Rockman said, after explaining that he already has good relationships with every department head on campus.
Stellar agreed that Hendrey and Rockman's pre-existing relationships with campus staff is beneficial.
Depending on the quality of the candidates found in the search, the temporary vice presidents' desires to keep their new positions and their capabilities within those stations, the in-house promotions may become permanent.
"The theme here is that I try to aim high for really ambitious people who will help us move forward and then move on in their careers," Muyskens said regarding who he will be looking for in his search.
Rockman is looking forward to being a "full competitor" when the time comes and feels confident in his ability to compete with those found nationally.
After spending the 2010-11 academic year as an American Council on Education fellow and learning from senior administration at a host university, Hendrey may have a leg up in fulfilling that "external factor" when it comes time to finalize the school's new administrative team,  Muyskens said.
Regardless of whether new hires arrive at QC or the interim replacements become permanent, at least one thing seems certain:
"Muyskens is still here as our leader so I'm looking forward to it," Stellar said.