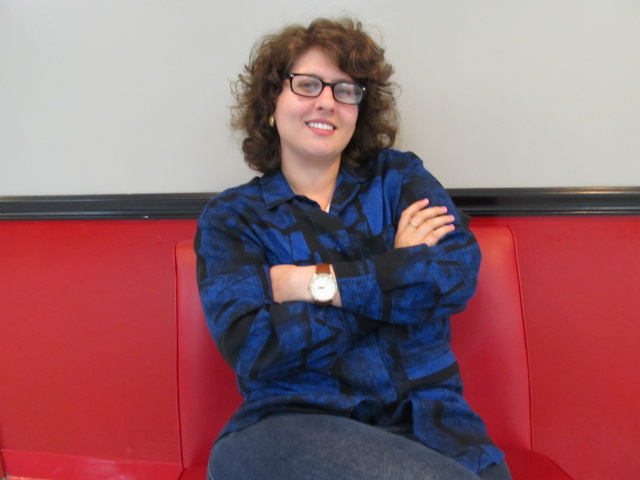 This summer, Alexandra Crisafi's idea to start an organization to clothe the homeless resulted in Project Donate.
The fledgling organization's goals are to advocate for the needs of the homeless, as well as provide them with clothing and food. Once homeless herself, Crisafi — a first year graduate student at Queens College — knows firsthand how it feels to be voiceless and on the outskirts of society.
"The homeless population needs an advocate," Crisafi said. "I feel it is my duty and it's also my passion, to represent those who don't have a voice."
Ousted by her parents and Valley Stream High School classmates who were not accepting of her homosexuality, at age 18, Crisafi had to survive on the streets until her grandparents took her in. Remembering her experience and those who helped her, Crisafi will use Project Donate to pay it forward.
Inspiration for the project came from her time as a Malave Leadership Academy fellow. The academy works with the CUNY community to be a center for global leadership research, education and development, while giving back to the New York City community.
At Malave, Crisafi had participated in a coat drive which successfully collected hundreds of coats for the homeless from QC. The overflow of support prompted the idea for the upcoming coat drive for Project Donate.
With the assistance of staff from the student life and student affairs offices, Crisafi's idea is well under way. The department of buildings and grounds will supply approximately 20 collection bins across QC's campus between Oct. 15 and Nov. 15.
According to Crisafi, "the QC community has been overwhelmingly supportive." Her family and friends are also full of support, having already donated 250 coats to the cause.
One of Crisafi's goals for the project is to collect 1,000 coats and 1,000 likes on Project Donate's Facebook page. Co-sponsors for Project Donate include the Center for Ethnic, Racial and Religious Understanding, Gay Lesbian And Straight Alliance, the Catholic Newman Center and Delta Phi Epsilon.
In creating the name of the organization, Crisafi thought of sustainability.
"While we are collecting [just] coats this year, we may be collecting food or clothing next year," Crisafi said.
Once collected, the coats will be distributed to the Part of the Solution program that helps people facing hard times, the Roman Catholic Diocese of Brooklyn and various lesbian, gay, bisexual, transgender centers around New York.
In addition to getting 1,000 coats for the cause, Crisafi hopes to get more media coverage in order to garner more support. She wants the homeless and other underrepresented groups, to know that there are people out there who will not judge them, but instead, will try to help; Project Donate is her message.
"It's providing more than just warmth — it's hope," Crisafi said.