Overlooking the Queens College campus, sitting atop the Rosenthal Library on the sixth floor, is the Atlas [Index] Archive.
On display from Oct. 19 to Dec. 9, the Archive's objective i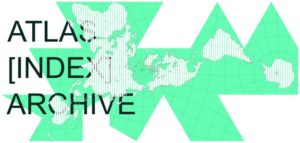 s to reflect on the ways contemporary artists use dialogue with archival practices including cataloguing and organizing of visual and theoretical materials.
The works presented represent actions, memories and historical moments of the United States.
The artists featured in the Archive are current and former students of Queens and Brooklyn College. Largely comprised of people of color, their respective works relate to experiences rooted in their background.
When entering the Archive, one is immediately met by a projection of an individual running around in a circle. The unsteadiness of the camera that runs around the room is reminiscent of a childhood experience.
Setare Arashloo refers herself as a "painter by training" and titled her piece "Playroom;" an ironic title considering the room is a place built for solitary confinement of prisoners.
She approaches her piece with the questions, "does the playful revision of oppressive realities free one from their fear and liberates them from trauma? Does it reproduce an oppressive and violent system in itself?"
Immediately following Arashloo's work is Jeff Kasper and Alix Camacho Vargas' "Debt Bank" piece, which manifests in the form of a desk and clipboards that are posted on the accompanying wall.
"We wanted to create a public archive about the meaning of debt in our lives," Kasper and Vargas explained.
The piece invites participants to contribute definitions and ideas to overcome debt, tell stories, and raise questions related to their personal debt.
Pedro Felipe Vintimilla, a multidisciplinary artist from Ecuador, specifically addresses the relationship between food and humans.
"Food is one category of investigation related to the mouth, and in this case, outdoor food locations in an urban setting. The goal is to capture the environment around food," Vintimilla said.
Pieces by Julian Louis Phillips, an artist and photographer, and titled "Nationality," "Existential," "Knowledge," and "Faith" portray how the respective titles have psychological definitions sensations and perceptions.
Photographic interpretations are striking. "Nationality" for example, depicts a naked man, reaching backwards behind his head to paint the word, "American."
Also featured in the Archive are paintings by Paula Frish, a printmaker, mixed media artist, educator and community organizer.
Her paintings, "Environmental ABC: C for Sustainability" and "Environmental ABC: C for Degradation" depict industrial wastelands and aim to provoke one to examine, question and learn the terms that litter the paintings.
The end of the Archive leads to the exit, which sits in a circle, only leading one back to the entrance and again into the dizzying "Playroom."
The Archive provokes one to question their own experiences in relation to their surroundings and it may influence one to examine one's own experiences amongst one another.