Kurt Cobain swept floors as a janitor at his alma mater. David Bowie was a delivery boy for his local butcher as a teenager. Ozzy Osbourne, fittingly, worked at a slaughterhouse among many other physically demanding jobs. Evan Fundora, vocalist and guitarist for the rising Austin-based grunge band SAP, worked at Panera Bread as a delivery driver.
It was during these long drives from order to order that Fundora sang his heart out to some of his favorite bands: Alice In Chains, Pearl Jam, Soundgarden, among many others. However, it was Cobain's vocals from the iconic grunge band Nirvana that caught the attention of Fundora the most.
"I would never practice [singing] at home. I would drive for hours everyday after school, delivery driving, and I would sing all my favorite songs," Fundora told The Knight News. "I would imitate everyone's voices. I would try to imitate Layne Staley, Chris Cornell, and Eddie Vedder but Kurt Cobain ended up being easy for me because his voice is lower. I don't know, that rasp is pretty natural to me."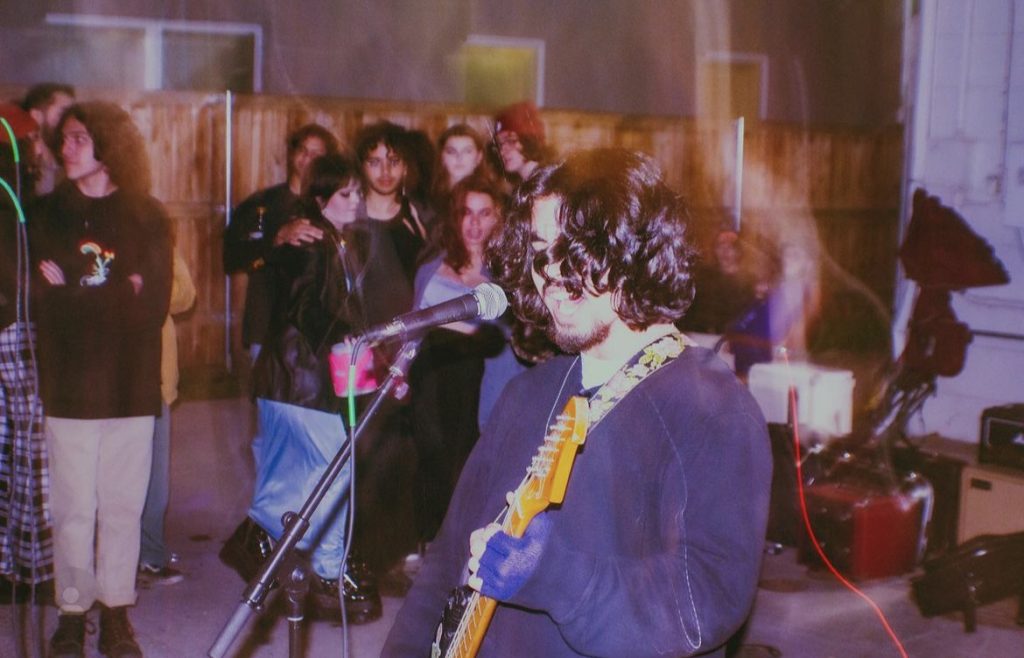 The uncanny similarity in Fundora and Cobain's voices can best be heard in SAP's debut single "Kiss My Kitty Cat" that was released on Feb. 2nd. Belting out lyrics such as 'please tell me, I'm afraid' and 'I hate you, am I dead,' the resemblance can be heard in some of Nirvana's more thrashing songs, such as "Blew" from Bleach and "Territorial Pissings" from Nevermind.
Just like Nirvana, SAP is a three-man band, and the story of how the trio met is an unlikely one, with all of it starting on Craigslist. When moving from Houston to Austin, Fundora knew he wanted to play in a band, so he put an ad up on Craigslist. Bassist Hank Barna, born and raised in Austin, responded to the ad and the two started jamming together.
"It kind of just happened," Barna said of how they discovered they meshed well together. "We've come a long way from where we started. We definitely sucked when we started out, but we've improved a lot since then."
There was only one issue. They couldn't find a drummer 'for the life' of them. Enter Jared Cox who moved to Austin from New York's neighboring state, Pennsylvania. Just like Barna, Cox answered the ad on Craigslist after sulking around Austin watching live bands perform wishing he were on stage.
"I didn't have shit. I just had my clothes, my backpack, and my electric drum set. I was homeless, I just stayed in hotels and went around for a couple of months until I found an apartment. I was doing nothing for a month or two," Cox told The Knight News.
However, he soon found inspiration to get back on his drums. "That's when I messaged them. I was like 'I want to find a band so bad.' I was going to live shows, but I didn't think I was good enough to be in a band," Cox said. "But I went on Craigslist and try and see what I needed to do to finally get on the scene. This was the first group I went with, and it's been perfect."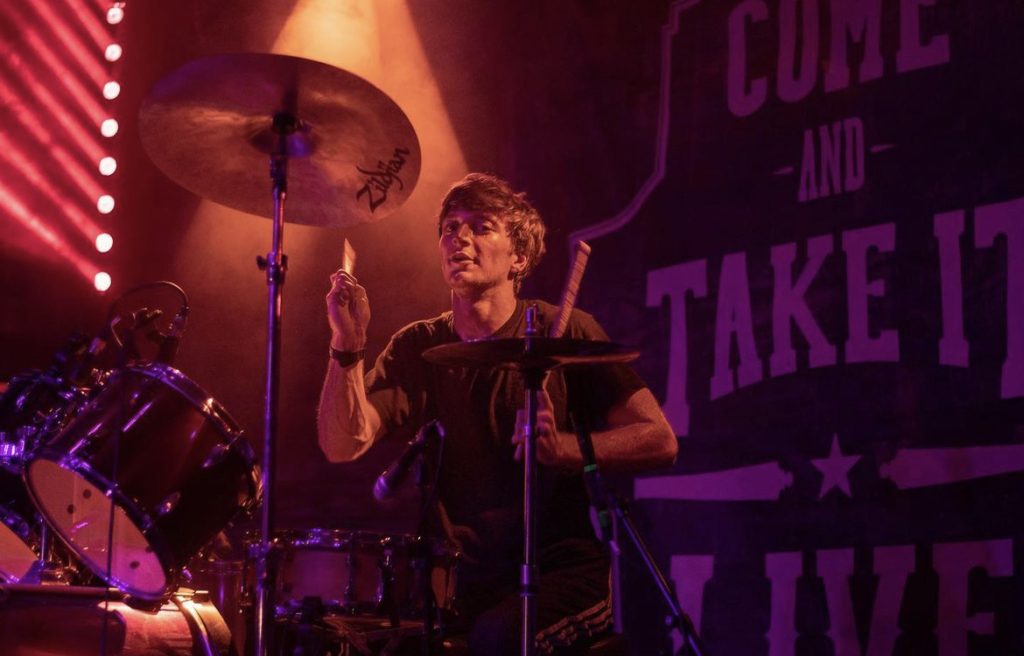 With only two singles officially released, SAP has amassed a following of over 12,000 followers across Instagram, YouTube, and TikTok. In total, they have garnered nearly 800,000 views between TikTok and YouTube alone. None of that even mentions the attention they get at the multiple live shows they play at throughout the Austin area. SAP is well aware of how pivotal social media has been in their growth.
"We didn't release music until this semester, but playing live shows in Austin, there's only so many people you can reach," Fundora said. "TikTok we can reach anybody. Anybody on the internet can see us. We decided to record music and get it out, and then once we play our music then we can reach even more people, on the internet too. TikTok kind of started everything."
However, it's not all about the numbers. The band expressed a deep love for the music and the craft of it — enjoying what they do beyond the attention they get. "I like the process of it all. I like the whole thing. Like whenever they come in with a song idea, and I have to got to put the drums over top," Cox said. "The marketing part, getting it out to people, the promoting. All of that process. It's rewarding."
The crown jewel in SAP's crown thus far is likely the aforementioned debut single "Kiss My Kitty Cat" which has accumulated the most views for the band. After Fundora found the guitar notes for the song laid-back on his couch playing, the band came together and slowly put the song together with hopes of putting it on a debut album, which has yet to be released. As for the first time when they actually played the song, it came in a bizarre environment.
"There's this convenience store here that does shows. We came in with an entirely new setlist, and we went to that convenience store and the audience was probably like four people," Barna laughingly recalled. "We did that and someone was cool to record it for us, and it ended up blowing up on TikTok."
Taking place at the Friendly Rio Market located near The University of Texas at Austin, SAP was one of the first bands to play there live. "We were like their second or third show," Fundora said. "The owner is really cool, and he wanted to make it like a venue. But now it's popping off, people go there, and there's shows every week. It's like a regular thing, it's really cool."
When asked by The Knight News why people from Queens should listen to their music, Fundora was quick to give an answer:
"If you like the sound, you like the sound. You shouldn't [listen] if you don't want to. I make the music I want to listen to. Plenty of people don't give a fuck about us and that's fine," he said. "We just want to hear new rock music. If you don't want to, then don't but if you want some new good rock music, listen to us."
As of writing this, SAP currently has two singles officially released, the previously mentioned "Kiss My Kitty Cat" and "Big Fat Macho Man" which was put out on all platforms last March. As for what's next for SAP? They exclusively told The Knight News that their third single "Hairy Jerry" will be released on May 24th.