Since its founding days in the 1970s in New York City, hip-hop as a genre has exploded to international recognition and is one of the most popular music genres today. There are a lot of people who deserve credit through the decades that have helped elevate the genre to new heights and even expand its compatibility with other genres as well. In no particular order, I'll be diving into some of the best rap artists in music today. I'll be considering factors such as popularity, quality of music, influence, and consistency. The only qualification is that the artist must have released a new project within the last two years.
Travis Scott
There's no other artist to start this list other than La Flame himself — one of the most influential artists today. Travis Scott has brought complete revelation to rap music over the last decade with his blend of psychedelic and unique trap sounds. His long-awaited release of Utopia this past July took the world by storm, adding yet another twist to his already vast persona as an artist. Often compared to Kanye West's Yeezus, Utopia brought a lot of new sounds executed to perfection, almost as if Travis is completely comfortable with the unknown. His high-quality consistency from Rodeo to Astroworld makes him one of the most critically acclaimed artists right now, still going strong.
Suggested albums: Rodeo and Utopia
Suggested tracks: "Thank God" and "STOP TRYING TO BE GOD"
Westside Gunn
One of the kings of underground hip-hop, Buffalo's Westside Gunn is on the cusp of taking over mainstream hip-hop with the elegant sound that he's perfected over the last two decades. Despite not drawing a ton of popularity in the mainstream yet, Westside Gunn has worked with a ton of popular artists including having features on Kanye West's Donda and the previously mentioned Utopia. His consistency through his discography is unmatched by almost any artist on the planet today. His 10-part album Hitler Wears Hermes series includes some of the most unique sounds in rap music with a wide range of collaborators through the years. He is expected to release the sequel to Pray for Paris, titled And Then You Pray For Me, scheduled to release on October 13th where he will look to finally break into the mainstream media.
Suggested albums: FlyGod is an Awesome God and Flygod
Suggested tracks: "George Bondo" and "The Cow"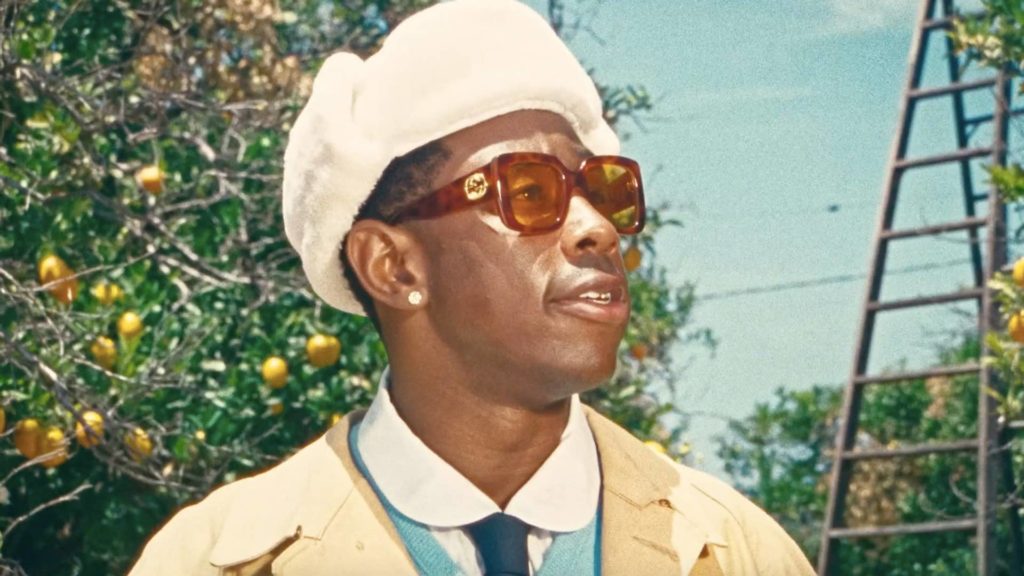 Tyler, the Creator
One of the most revolutionized artists in recent history, Tyler, the Creator has grown to amazing heights since his work back with Odd Future. Tyler displayed true versatility when his 2019 Grammy-winning album, IGOR, was questioned if it should even be considered rap, then coming back three years later with Call Me if You Get Lost, which featured a ton of rapping from Tyler. He also does an amazing job at gathering a lot of different artists to include on his albums. Considering the kind of music that Playboi Carti makes now, one would never think that he's actually on a song like "EARFQUAKE," but that just displays the kind of work Tyler can do. Not much else needs to be said about Tyler considering his fanbase has grown the most out of anyone on this list in the last couple of years.
Suggested albums: Call Me If You Get Lost and IGOR
Suggested tracks: "911 / Mr. Lonely" and "NEW MAGIC WAND"
Danny Brown
Another one of the more underrated artists in the rap game today, Danny Brown has consistently released experimental but very influential and forward-thinking music. Starting with arguably his best project, Atrocity Exhibition, Danny Brown has yet to release a dud in his discography. All of his albums have brought a unique sense of sound between his production and lyricism. His recent collaboration with JPEGMAFIA, Scaring the Hoes, is the most recent example of his excellent delivery. His feature work with artists outside of his genre such as Quadeca and Brockhampton shows his willingness to be versatile and work with other artists. He's rumored to be dropping his long-awaited solo album, Quaranta, within the coming months.
Suggested albums: Atrocity Exhibition and XXX
Suggested tracks: "Really Doe" and "3 Tearz"
Kendrick Lamar
This one comes without question, as Kendrick Lamar is one of the biggest stars in rap music's entire history. Despite him being more known as a conscious rapper, Kendrick has no problem also being able to make a hit song with his most recent being "The Hillbillies" with his cousin, Baby Keem. What really separates Kendrick from other rappers is his storytelling ability, which is simply unmatched across rap's entire history. You could argue he has three perfect albums between Good Kid m.A.A.d City, To Pimp a Butterfly, and Mr. Morale and The Big Steppers, while the rest of his discography still holds up well. His work is already considered immaculate to many and there's no hesitation that he will end his music career as one of the greatest artists of all time regardless of genre.
Suggested albums: To Pimp a Butterfly and good kid m.A.A.d city
Suggested tracks: "Tammy's Song (Her Evils)" and "Purple Hearts"
JPEGMAFIA
JPEGMAFIA, commonly referred to as Peggy, has been one of the most innovative artists for the last decade. Since his first studio release of Black Ben Carson in 2016, Peggy has been constantly ahead of the curve for modern hip-hop music. Similar to Danny Brown, Peggy has little hesitation to step outside of his comfort zone to make something new and unique — even to his own standards. Peggy's production skills are also some of the best, including his extensive work on the upcoming Armand Hammer album. His production skills are also highly demonstrated on his recent solo album, LP!, with a ton of experimental and forward-thinking use of sounds and samples. Peggy has proven time and time again to be one of the most creative artists out there today.
Suggested albums: LP! and All My Heros are Cornballs
Suggested tracks: "Hazard Duty Pay!" and "1539 N. Calvert"
Young Thug
Young Thug is a great, well-rounded artist who has no problem stepping outside of the box to try something new. His voice allows so much room to work with whoever he wants, which has expanded to the sound he creates on each project. He's one of the few rappers to successfully pull off a crossover with country on his album, Beautiful Thugger Girls. He also created an extremely lighthearted and run album with So Much Fun and Jeffery. But, he can also stick to traditional rap roots with his stuff on Barter 6 and Business is Business. He's almost a lock for a feature on almost every mainstream rap album, regardless of the subgenre. He has also had a lot of influence on many popular artists today such as Lil Uzi Vert, Gunna, Lil Baby, and NBA YoungBoy. Young Thug is an artist who has flown under the radar as one of the best in today's world.
Suggested albums: Jeffery and So Much Fun
Suggested tracks: "Relationship" and "With That"
Boldy James
Another one of underground's best, Detroit native Boldy James has continuously been one of the best lyricists in the game today. He has some of the best rapper and producer collaborations released in recent years, including a three-album run with The Alchemist. He also has collaborations with RichGains, Cuns, Futurewave, Nicholas Craven, Real Bad Man, and Sterling Toles; all of which are extremely high-quality music to enjoy. He's also a highly talented feature artist, able to deliver on any kind of track needed. He's often featured on Griselda albums, giving him an even wider set of tracks he's strongly contributed to. Boldly James's versatility alongside his high-quality consistency with each new release makes him one of the most underrated rappers today.
Suggested albums: Bo Jackson and Fair Exchange No Robbery
Suggested tracks: "Detriot River Rock" and "Brick Van Exel"
Pusha T
Consistently being one of the best writers in the genre, Pusha T's creative lyrics in his verses are what truly sets him apart. For an artist like him who mainly raps about cocaine and drugs, Pusha T has done an incredible job of keeping those topics unique and constantly fresh throughout his projects. He has worked with a wide array of collaborators including some greats like Kanye West, Jay-Z, and Pharrell Williams. Even going back to his work with Clipse, Pusha T has a proven track record for his high-quality work. He's also an amazing feature artist, with possibly one of the best features of all time on Kanye's "Runaway."
Suggested albums: It's Almost Dry and Daytona
Suggested tracks: "Hard Piano" and "40 Acres"
Freddie Gibbs
From the unlikely city of Gary, Indiana, Freddie Gibbs has trotted his way through a gray area between underground and mainstream. He was nominated for a Grammy in 2020, but still only averages about three million monthly Spotify listeners. His consistency through his projects is top-tier, dating back to his breakout collaboration album, Pinata, with Madlib in 2015. Their follow-up album, Bandana, was also a work of art. His 2020 album that was nominated for a Grammy, Alfredo, which was collaborated with The Alchemist, was a masterpiece. Similar to Pusha T, Freddie Gibbs has no problem coming up with new creative ways to basically rap about the same few topics. Gibbs also created plenty of good feature verses for a lot of members of Griselda as well. His work deserves a lot more recognition in the genre today.
Suggested albums: Bandana and Alfredo
Suggested tracks: "High" and "Pain & Strife"
Some artists that barely missed the cut were Lupe Fiasco, Mach-Hommy, JID, Denzel Curry, and A$AP Rocky.