Last month, I had the honor of sitting down with Joseph Sungolowsky, a survivor of the Holocaust and a professor emeritus of French Literature and Jewish Studies at Queens College. Within minutes of stepping into his home, he wasted no time in putting my French language skills to the test — leaving no doubt that he was a formidable educator.
Joined by my French professor, Paul Fadoul, we expected a relaxed visit — maybe an opportunity to capture some photographs together. However, we quickly became immersed in an impromptu interview in which Sungolowsky detailed his experiences growing up during World War II and the Holocaust; whilst also showing us pictures of himself and his family.
Born in Charleroi, Belgium, in 1931, Sungolowsky's childhood, though rooted in his religious heritage and life in the synagogue, was anything but ordinary. Following the invasion of Belgium on May 10th, 1940 the then eight-year-old Sungolowsky and his family were forced to flee the Nazi occupation. Their escape included a perilous train ride to France, which was bombarded by a relentless barrage of Nazi-planted bombs, killing dozens of families.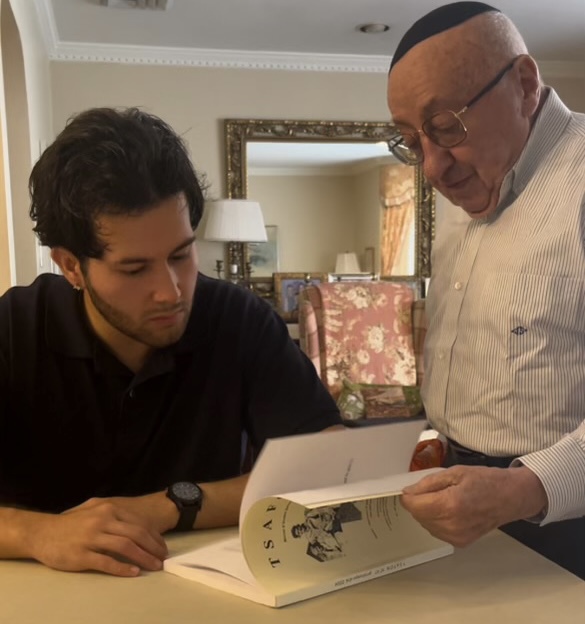 That was just the beginning of Sungolowsky's story.
Throughout the war, he found himself bouncing between different safe houses, often crossing paths with the Nazi Gestapo, the secret Nazi police, and French authorities. To avoid capture, Sungolowsky had to assume a false identity and went so far as to enroll in a Catholic boarding school.
Sungolowsky was determined to survive against all odds.
However, what struck me most about Sungolowsky, despite all he had endured, was his unwavering positivity and resilience. Encountering someone who has lived through the Holocaust is becoming increasingly rare, but to find a survivor who maintains such a positive outlook on life is extraordinary. Perhaps, among the many themes that can be drawn from Sungolowsky's story, the one that stands out the most is the importance of maintaining an unconditional sense of positivity — even in the face of adversity.
Join me for this episode as we embark on a journey through World War II in France, where we trace Sungolowsky's harrowing path as he hides in a series of villas and boarding schools. Witness how — in his youth — Sungolowsky defied all odds, outwitting the Nazis and unveiling an inspiring testament to the strength of the human spirit during one of history's darkest chapters.