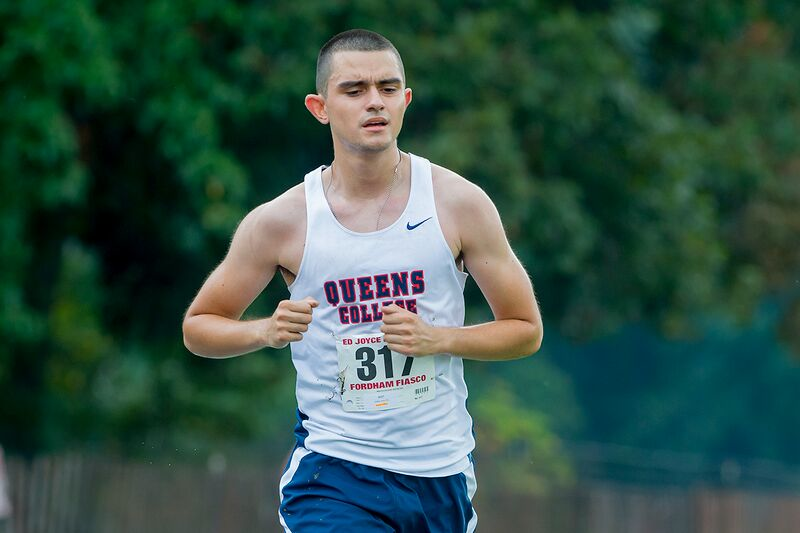 The men's and women's cross country teams are doing well in a promising season.
On Sept. 26, both teams placed third in the Central Connecticut Invitation. In addition, this past weekend at the NJIT Highlander XC Challenge, the men finished 13th and the women came in at 9th.
The men's team lost a few veterans, such as Tyler Bay, but gained new runners like sophomore Arthur Zych and freshman Christopher Agnello.
While assistant coach Kurt Williams acknowledged the men's team was different than before, he was excited about its future.
"I feel that we have a lot of young talent that needs to be unlocked and that this year is a stepping stone for great things to come," Williams said.
Coach Kurt Samuels will look to returning players, like junior Dillon Scibelli, to play a bigger role this year. Scibelli, meanwhile, welcomed the added pressure.
"I feel ready. I kind of enjoy it and would consider myself one of the leaders by virtue of tenure. But I know there's more to it than that and I'm starting to get the hang of it," Scibelli said.
Scibelli was the Knights' top runner in several events last season, such as The Fordham Fiasco and The Ramapo College Roadrunner Invitational.
Yet Scibelli also agreed with his coach about the team's vast potential and the short time before its potential is reached.
"I think once all of us truly settle into what coach Samuels is instilling in us then our full potential can be reached," Scibelli said.
As for the women's team, they are in an interesting position this season. Their top two performers, freshman Heather Lindermann and sophomore Diana Cruz, are potential stars this year and the next few because of their youth.
In spite of this, Samuels is not shy with his expectations for the team.
"This year, I'm expecting nothing less than to contend for a conference championship," Samuels said.
With both teams competing at a high level, it is imperative not only players work hard but also the coaching staff as well. Samuels acknowledged that and gave praise to head coach Nicole Vann.
"I give coach Vann a lot of credit because she's like a mentor to me and she helps lead me in the right direction. We both work well together and this team wouldn't be successful without her," Samuels said.
Both the men's and women's team will compete for the ECC Conference Championship at LIU Post on Oct. 24.