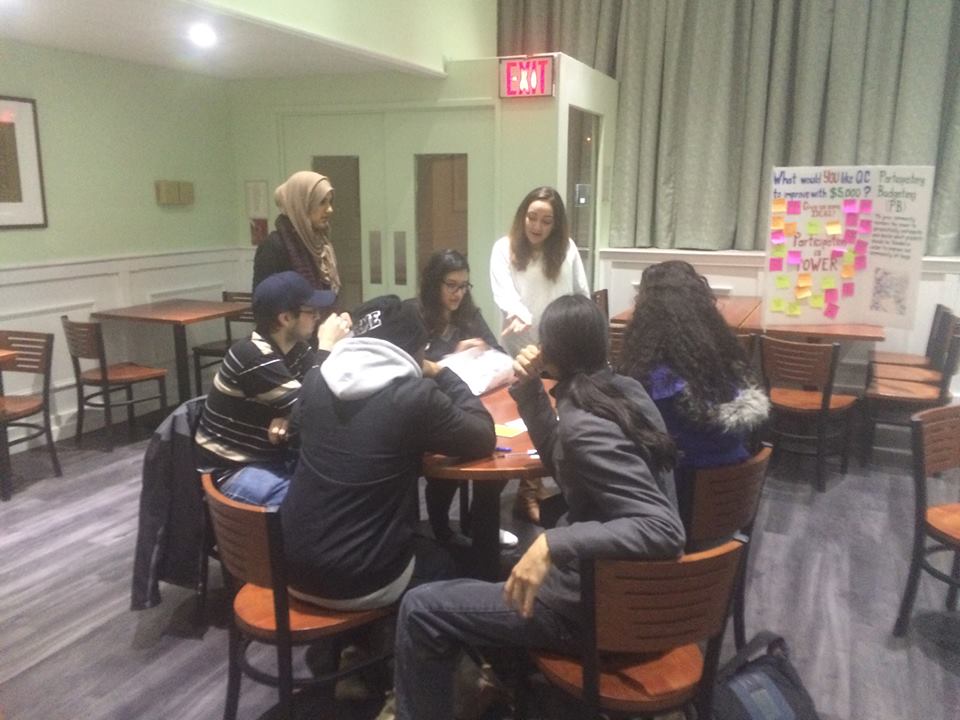 Participatory budgeting first began in 1989 in Porto Alegre, Brazil. Citizens voted on projects proposed by other residents. Projects with the most votes received funding.
Since then, the practice was exported across the world from Spain to the United States.
Starting this semester, participatory budgeting will begin at Queens College after students requested it.
Participatory budgeting is democratic as a community creates ideas as projects. It chooses popular ideas and enacts it with available resources.
Melissa Appleton, project manager at the Participatory Budgeting Project, said the organization she is with would help the process if any questions come up.
"Participatory Budgeting Process is pleased to provide technical assistance to Participatory Budgeting in Queens College, and we're excited about the opportunities for it throughout the CUNY system," she said. "Participatory budgeting gives community members real decision-making power over real money."
The students who pushed for the process came from Students Organization for Democratic Alternatives. SODA works not only for participatory budgeting, but also worker cooperatives as an alternative business model. Its overall goal is promoting democracy for all.
Alexander Kolokotronis, a senior and member of SODA, is a coordinator of participatory budgeting at QC. He felt inspired to work on it because he wanted see students get involved with school.
"At a commuter school, we have to be creative about how we go about encouraging students to participate on campus activities. What better way than to give students substantive decision-making power over how a portion of our budget is spent?" Kolokotronis said.
Kolokotronis highlighted the benefits of starting participatory budgeting like improved student life.
"Furthermore, we are a public institution, and, as such, we should give students, faculty and non-instructional staff an opportunity to engage in what can be called public life. There is a huge carryover effect in terms of people simply getting to know each other, different departments operating more efficiently and more involvement in campus life and groups," he said.
At the assemblies so far, ideas included are microwaves on campus, better Wi-Fi, more phone-charging stations and lockers.
An assembly Feb. 18 at The Agora Cafe included around 30 people from at least six different campuses. It went over the basics of participatory budgeting, like voting to implement ideas with support..
Adam Rockman, vice president for Student Affairs, liked the new initiative and said it could help with involvement on campus.
"I think that any way in which students can become more involved with the governance of the college is a good thing. Participatory budgeting seems like a means to make that happen," Rockman said.
Chandni Tarek, a junior, attended the meetings so far and liked the changes because of the initiative.
"Here at QC, we have $5,000 [to spend]. It's not a lot, but PB-QC is at an experimental phase since this is the first time we are doing it here at QC. PB is just trying to push the principle that people in a community have the right to control the budget that directly affects them. It's about empowerment," Tarek said.
A goal of the program is to involve more students on campus, while acting as an example to colleges across CUNY. QC is not the first to offer participatory budgeting, but, organizers hope it provides more resources and power for students.
The next assembly for participatory budgeting is March 7 at free hour in Student Union 304. The email for the steering committee is pbqcsteering[at]gmail.com.